Ilhan Investigation Expands Beyond Just The FBI
Ilhan Omar, the congresswoman that wants to stand and lecture us all about our failing morals and her superior ones, is now under investigation that is expanding beyond the FBI.
We now hear from Blaze that the FBI is not only investigating her, but this investigation has expanded into one that is involving multiple agencies.
We already knew that Ilhan was under investigation for immigration fraud, she aided the Omar family in fraudulently bring over other members to the US. The claim, as stated in Powerline, shows multiple family members brought over by using fraud to claim they were in danger, they all lived in Kenya at the time, further, Ilhan herself was active in marrying her sibling to bring him over as her husband.
In the Powerline article David Steinberg goes into an in-depth investigation that exposes Ilhan used fraud to bring her brother here, lied to immigration, which is a federal crime, then was married to her brother while married to someone else; thus, you have bigamy.
In October, the FBI SAC stated that the full range of criminal activity suggested by the evidence against Rep. Omar might lead the FBI to expand the review to other federal departments. In such situations, the SAC continued, the FBI often acts as a hub — sharing evidence or coordinating a joint investigation, with several other investigative agencies.
So far, we know of two new agencies that involved with investigating Ilhan; it looks like more may follow.
This is related to evidence suggesting that Rep. Omar's 2009 marriage to a UK citizen may have been an attempt to facilitate federal student loan fraud, or other fraud involving higher education.
Department of Education Inspector General

Omar received a degree in June 2011. According to Omar herself, she and her husband then permanently separated in June 2011. The marriage's start and end coincide with the start and end dates of Omar's NDSU enrollment.
Incredibly — according to address records, and a statement from Omar herself — she was also still living with her first husband, and their two kids, throughout this second marriage.
In 2017, Omar finally filed for divorce. Under penalty of perjury, she submitted a nine-question form to the court attesting to having lost all contact with her NDSU husband in June 2011.
Dozens of verified social media posts, photos, and even a 2016 interview with the NDSU husband indicate otherwise. It appears Omar perjured herself eight times answering those nine questions.
2. Immigration and Customs Enforcement
This is related to evidence suggesting a breathtaking number of possible immigration-related felonies.
The involvement of ICE with a possible criminal investigation could hardly be of higher political importance to Omar.
We may hear that there is no crime, but as is shown in Powerline:
Yet here we have:
Verifiable UK and U.S. marriage records
Verifiable address records
Time-stamped, traceable, archived online communications (Convictions and settlements based upon social media evidence are commonplace, Anthony Weiner being a notable example)
Background check confirmations of SSNs and birthdates
Archived court documents signed under penalty of perjury
Photos which can be examined to rule out digital manipulation
The 2019 Minnesota Campaign Finance and Public Disclosure Board investigation, which found Omar filed illegal joint tax returns with a man who was not her husband in at least 2014 and 2015
Three years' of evidence published across many articles — none of which has been shown to be incorrect, or have even been challenged with contradictory evidence from Rep. Omar or any other source
Perjury evidence that stands on its own — regardless of whom she married:

Long after June 2011, she was clearly in contact with the only man in either the U.S. or the UK with the same name and birthdate as the man she married. She was clearly in contact with several people who were in contact with him.
Further, Preya Samsundar did contact him, published how she managed to contact him and published his email admitting to being photographed with Omar in London in 2015. To be clear: Omar was legally married to an "Ahmed Nur Said Elmi" at the time she was photographed next to a man who admits his name is Ahmed Nur Said Elmi, and that he is in the photo.
Samsundar published all of this information on how to contact Ahmed Nur Said Elmi a few months before Omar swore to that nine-question court document.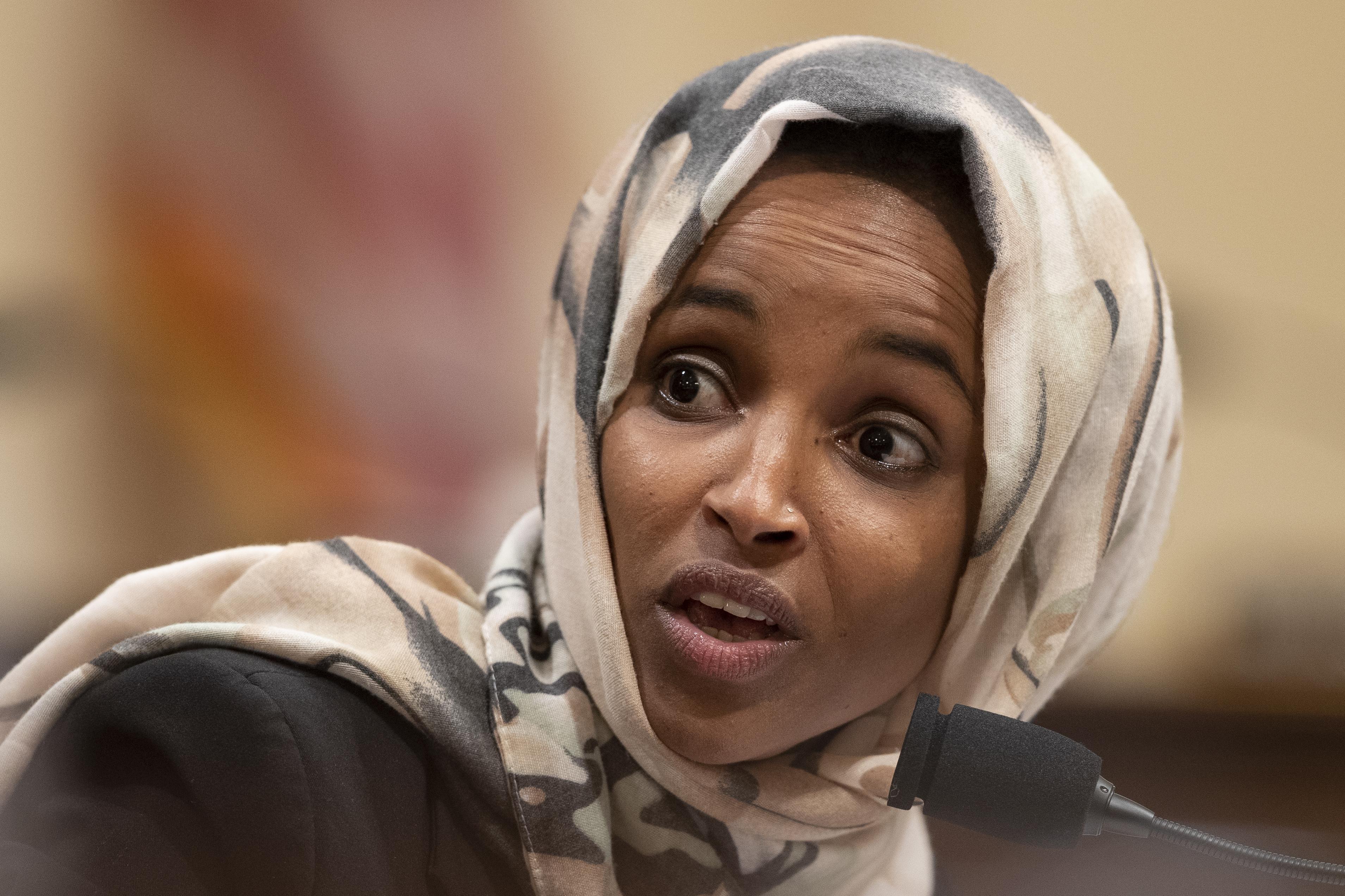 Rep. Omar has refused all inquiries from her constituents, elected officials, and media outlets to provide any specific evidence contradicting even a single allegation suggested by three years of now-public information.
In fact, Omar has responded by making information less available:

In August 2016, after Scott Johnson and Preya Samsundar posted the allegations, Omar's verified social media accounts were taken offline.
Ahmed Nur Said Elmi's social media accounts were also taken offline.
When the accounts returned, a large amount of potentially incriminating evidence had verifiably been deleted.
I found and published at least ten additional "before and after" instances of evidence still being deleted in 2018.

Omar has released carefully worded, Clintonian statements that denigrate those seeking answers from her as racists. Yet she has repeatedly refused to answer questions or issue anything other than public relations statements.
I have a large amount of information that we have not published for reasons including the protection of sources.
This could be the reason why Omar and her leftist friends are so desperate to rid themselves of ICE. You can find on her website vicious attacks against ICE. There is now a good reason we see for doing this; she wants to rid herself of them. If ICE is gone, she will find the investigation into immigration fraud will be dropped.
We are finding that Ilhan is under investigation by the Department of Education's Inspector General's office for Student loan fraud, by Immigration for immigration fraud, and by the FBI for bigamy and falsifying government papers.
I have said in the past, if you are going to point your finger at someone else, be careful, you could end up with three fingers pointing right back at you; it sure looks like Ilhan is finding this out.
Ilhan's time is running out, this is a great thing for Minnesota and the US, it is time we throw this fraud out of office, who knows, maybe the US as well.
Ilhan's time is running out, this is a great thing for Minnesota and the US, it is time we throw this fraud out of office, who knows, maybe the US as well.